Retrospective Collection. ONSKAD 30'/ ONSKAD 50'/ ONSKAD 80′. 2021
Creation of 3 Eaux de Parfums for women for the brand ONSKAD Fragrances, 3 femininities linked to the emblematic decades 30′, 50′ and 80′.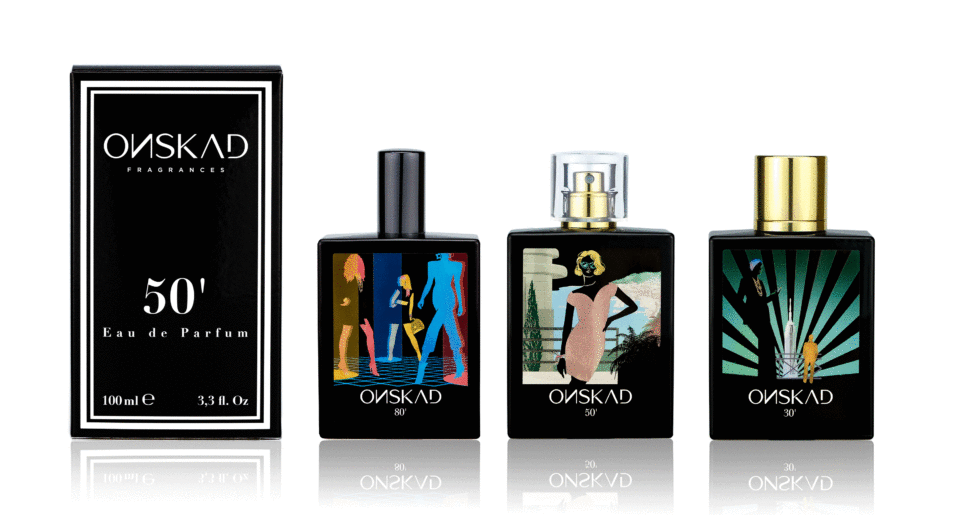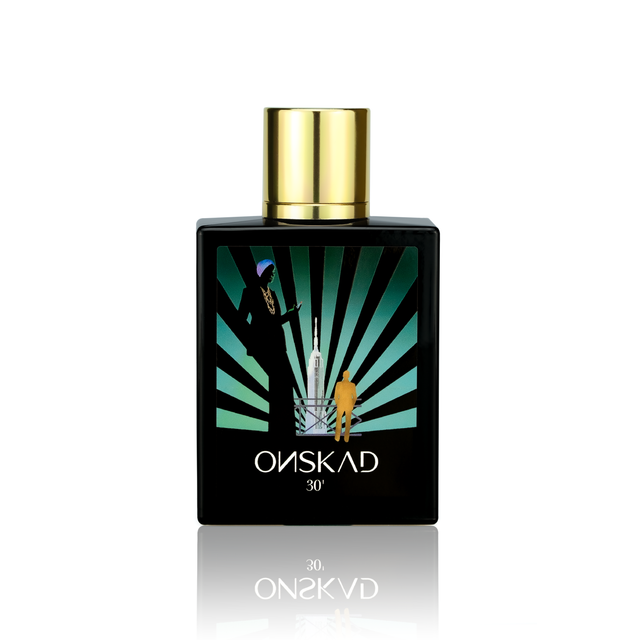 30′ tells the story of the accessories worn by an emancipated femininity of the 30's, a leather cigarette case, a powder case with Art-Deco lines, a tube of lipstick. Cosmetic powder and wisps of smoke.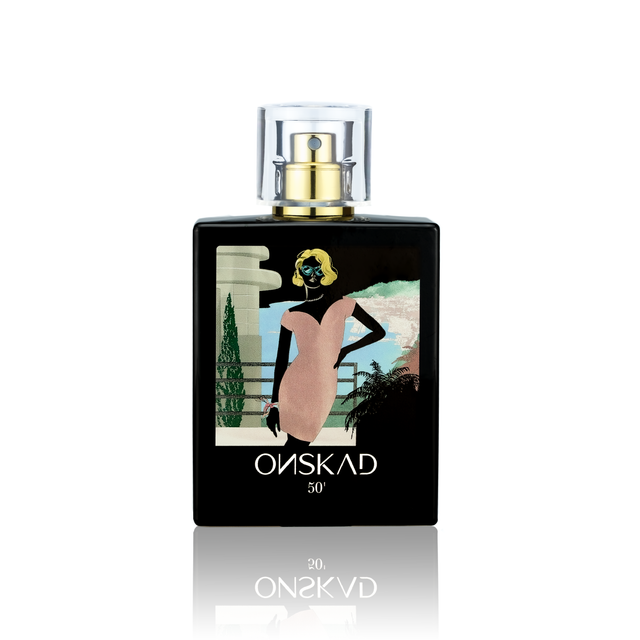 50′ expresses the classic and elegant New York style embodied by Grace Kelly, but also the impeccable allure of post-war American female domestic perfection. A luminous floral chypre elegance with a clean, almost perfect musky trail, overshadowed by clean wet and woody notes. A glamorous retro chic floral chypre built around a subtly musky rose, nuanced with silky taffeta textures.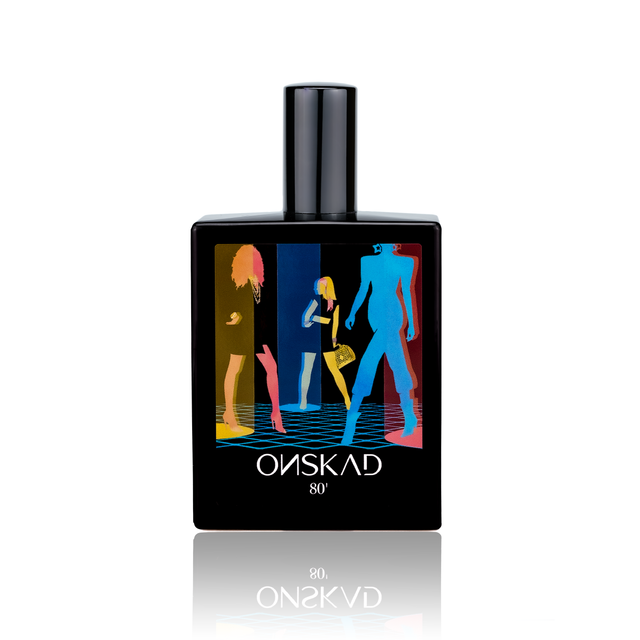 80′, a mix of styles of an assertive and hyper colored woman. The working woman with epaulets. A fluorescent lycra which does not lie on its forms. The provocation and opulence of pearly and blush eyelids, voluminous hair, and excessive jewelry. 80′ a narcotic floral, around a carnation with accents of datura, a bewitching perfume of a hypnotic femme fatale, overdosed with heliotropin. A pearly, metallic floral, new materials for a singular woman.
Link to the Onskad website: http://onskadfragrances.com
PRESS REVIEW